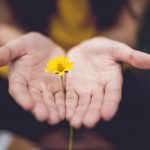 Surviving the loss of my loved one was and continues to be one of the hardest things I have ever done.   Utilizing my experience, strength and hope combined with the written word I am compelled to heal the hearts that have been broken by grief.
After  my devastating loss I attempted to write; however, I found  navigating my grief process too painful and emotional to continue.  Sharing with some close friends I was encouraged to continue writing about my experience and after putting it down for a couple of years and giving myself an opportunity to heal I resumed this important endeavor.
It Takes Time
Upon retiring in 2016, I began in earnest to document my grief experience recognizing that even though there are many books on the grief process, each of us experiences that process through the events in our lives.  These events marked how I was able to walk through, survive and grow from my experience.
Having found my passion and purpose, the writing on my loss has continued and my goal is to touch your heart with the day to-day topics that surround the grief experience.  I have chosen moments in my life that depict the everyday and how they were impacted with the illness and loss of my loved one.  By choosing the everyday topics I have focused on the positives within my personal loss experience.
It's the Little Things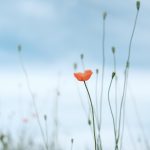 I have found that it's the little things that get you to the other side and as I write I focus on those moments in my life that provide me with the strength to go on one more day.  Some of the topics that I have written about include the Last Kiss, the Unspoken Promise, the Mess, the Family Hug, and the Defining Moment.
What I have learned through my loss experience is that life continues and I want to be a part of it.  I want to participate in my life and continue to embrace the things that bring me joy such as laughter, hiking through nature, art, music, films, museums and of course books.
Background
My background has provided me with a varied work experience which included twenty years as a social worker serving troubled teenagers, battered women, the mentally ill and then focusing on suicide prevention training. The next twenty-six years were spent at a large insurance carrier where I was able to utilize my writing skills to design, implement and deliver corporate training throughout the United States.
I can be reached at:
Email: RosinaLeighEller@gmail
Twitter:  Rosina Leigh Eller @RosinaEller
Facebook Author Page:  http://facebook.com/rosinaleigheller