"Although you may get exhausted sometimes, you can still get over it if you have people around you who give you warm words." Nayeon

One of my favorite movies from the 90s was Run Lola Run. It is about a woman who had to obtain 100,000 Deutschmarks in twenty minutes to save her boyfriend's life. I remember the movie's endless images of Lola's flame-red hair blowing in the wind as she ran from one scene to the other. 
So today, as I sit and write about the last three weeks of my loved one's life, the images of Lola running become clearer. During these three weeks, I lost twenty-two pounds, not because of a special diet. It was a direct result of all the running that I was doing. Not quite like Lola, but running just the same. 
Run, Run, Run
From the moment I opened my eyes, I would be running. I could hear it in my head Run Rosina Run. I would run to feed our cat, change the litter, get dressed, jump in the car, and speed to the hospital, making all attempts to miss the early morning traffic. Upon entering the hospital, I would stop in the lobby, purchase a bagel and drink, and immediately take a bite while getting into the elevator. I knew that if I didn't do it then I wouldn't know when I would have an opportunity for another bite.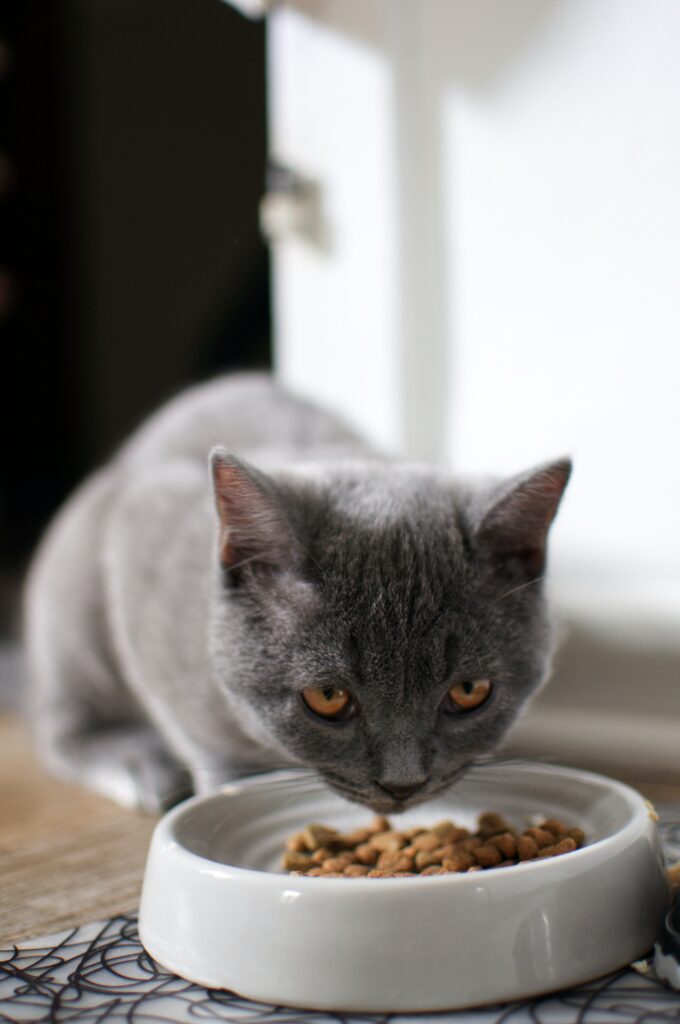 After his surgery, every organ began to fail.
Click To Tweet
After his surgery, every organ began to fail. But the problem was that his kidneys were the first ones to go. Due to this, he was only allowed ice chips which I saw as cruel and unusual punishment. So before entering his intensive care room, I would put away all signs of food and drink.
Run Rosina Run. I would run in and out of his hospital room when the doctors or nurses performed procedures. I remember feeling guilty about this because somehow, I thought I should stay and support him while they did some uncomfortable and inhuman thing to him. But these procedures would give me a few minutes of reprieve from the horror of each day. I would take the elevator to the lobby, have a bite of my bagel, walk outside the hospital to smoke a cigarette, call a friend, and sob over the inevitable not-so-happy ending to our love story.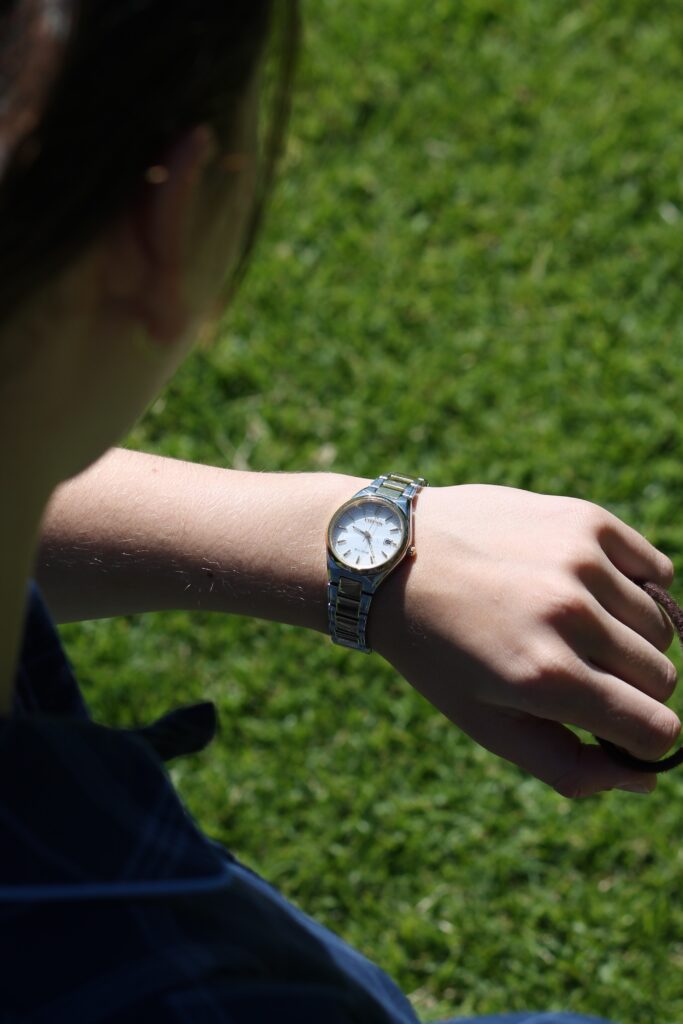 One More Thing, One More Thing, And…
These escapes would last around 15 minutes, and then Run Rosina Run would enter my thoughts. Trying to be compassionate and not wanting to add to his discomfort, I made a point not to speak of food, the smell of food, and only drink when I was out of the room.
Even with all the running most days, I would return home after 10 p.m. to discover that I still had a partially eaten bagel and unfinished bottled diet coke at the bottom of my purse. Now I had to deal with the rest of my obligations – take a shower, wash clothes, pay a bill, return phone calls, check emails, play with his cat, unwind with music or TV and finally put myself to bed to do it all again and again.
So why was I running? Why had Run Lola Run infected my life?
Click To Tweet
So why was I running? Why had Run Lola Run infected my life? What was the purpose of my running? In the movie, Lola was running to obtain money to save the love of her life. However, it didn't matter how much money I had in my life, as none of it would save my loved one's life. My Ron would not make it no matter how fast I ran. Run Rosina Run. There was no saving him. Run Rosina Run.
The Answer is Obvious
As I think back, I question why I was running, but the answer is obvious. I was running because the clock was ticking away. There wasn't much time left for us to be together. Not much time to share the things that were important to us. Little time to hold each other's hands.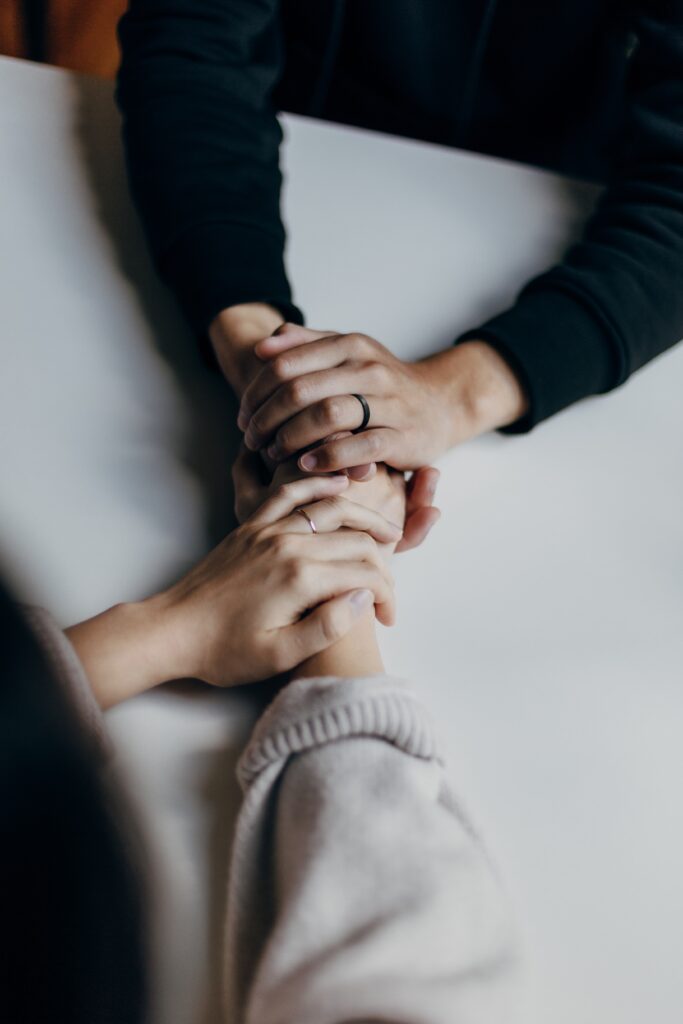 Did he know how much I loved him? Did he know how important he was to my life? To our children's lives? Did he hear what I was telling him? When he decided to stop all treatment, did he hear my words, letting him know that I would support him and that we would be alright? 
The day my Ron died; the running stopped. Click To Tweet
The day my Ron died; the running stopped. The weeks, months, and years of illness left emotional devastation that would take me some time to recover. Run Rosina Run hit a brick wall, and there would be no running for quite a while.
In the movie, Lola saved her loved one, but in my circumstances, only one person remained to be saved. So, at his death, I allowed others to step in, be of service and save me. I had been running for so long that just stopping felt unnatural, but the exhaustion eventually won out, and I lay down and slept. As time passed, with some support, love, and therapy, I finally started to feel better. Run Rosina Run didn't have to run anymore.